Fabricating equipment
Optimized & Industry-ready Solutions
For All Your Fabricating Equipment Needs
Are you looking for quality fabricating equipment? We are exclusive distributors of Bradbury and PA Industries. That means your company can benefit from our exclusive distributor partnerships. You gain direct access to the engineers that designed and produced the machinery by working with Your Equipment Sources, Inc. Exclusive manufacturer relationships allow us to provide the best equipment, so you can make your product for less than your competitor and with better quality.
Our reach goes past exclusive relationships. As an authorized seller of Glaze Tool and Engineering, Inc. we can get you the equipment you need and help design an optimized solution for your situation.
Of course we service what we sell, but our expert technicians can take care of your existing equipment as well. Our exclusive and authorized relationships give us access to engineers with specialized knowledge of the equipment you already own.
Industry Focused Fabricating Equipment
---
Wysong
Standard Industrial Press Brakes
Wysong will rebuild any of their machines in your factory or theirs
---
Bradbury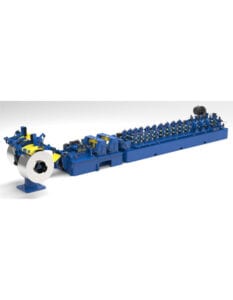 Roll Forming Systems for Single Sheet Forming, Sandwich Panel Systems, and Integrating Secondary Operations
---
Glaze Tool and Engineering, Inc.
Solution providers for problems that require custom automation, robotics, design, and panel build for all manufacturing industries
---
Need Help With Easier Industrial Solutions? We Are Experts!